NEWS and trivia
---
"HOW WAS IT?" A REPORT OF JUSTUS' INTERNSHIP.
How do politics and business influence each other? After finishing my degree in Economics, I was keen to examine this question, as I also wanted to learn more about legislative processes. I thought applying for an internship at Erste Lesung would provide me with this opportunity. And I wasn't wrong! During my internship, I gained first-hand experience of the interactions between business and politics from a consultancy's point of view.
Erste Lesung wants to prepare interns optimally for their future professional life. Hence, I was directly involved in the work of the teams in Brussels and Berlin. I obtained a comprehensive overview of the several services offered by public affairs agencies and undertook a broad range of tasks. I contributed with my own ideas to specific projects in several fields, such as digital, energy or consumer protection. But I also had the chance to get in touch with clients and implement smaller projects independently. Additionally, I was fond of being constantly confronted with new and sometimes complex topics and issues. Due to the learning-by-doing approach, I could test concepts that helped me learn essential practices in policy-related work. At the same time, I also received many helpful tips, constant feedback and great network-building support from the team.
Especially the amazing cooperation within the team, as well as the dynamic, flexible and creative corporate culture of Erste Lesung have made my internship a great experience. Moreover, the fast pace, the high commitment and performance, the direct contact with decision-makers, and the international and interdisciplinary working environment have positively shaped my experience. Therefore, I would like to thank the entire team for the instructive, inspiring and exciting time at Erste Lesung!
---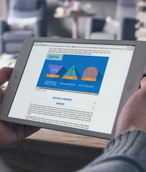 Hanno leaves for Bavaria
From having started as a Public Affairs Executive at ERSTE LESUNG to directly becoming a research assistant in the Landtag of Bavaria: After one and a half years, Hanno is heading for new shores and exchanges Berlin for Erlangen, political communications in an agency for regional politics. For Alexandra Hiersemann, Member of the Bavarian Landtag, he will become an expert for citizen participation and legal affairs in no time. Good luck and "Ois Guade" in the South, dear Hanno!
---
Simon moves to Zurich
"It's time for more mountains and fondue again", thought Simon. Said and done: After more than five years in Brussels, including one eventful year at ERSTE LESUNG, he returned back to his home country Switzerland. As Consultant Finance & Accounting at Randstad Professionals and founder of "Create Value - The CV Writing Company", he will certainly climb the next mountain soon. Not without envy the ERSTE LESUNG team whishes all the best for the new start in Zurich!
---
Successful positioning and high quality events do not only require a thorough political understanding as well as organisational talent and a sound network. 
Crucial for the visibility as well as public and political perception is a well-designed visual and conceptual outline. 
Erste Lesung thus offers creative support:
Invitations 

Brochures

Infographics

Presentations 

Dossiers 

Newsletters

Motion Design
---
For a project to succeed, it is vital to closely follow the public and political discourse because even slight changes, e.g. in public acceptance might have direct consequences for future decisions. Naturally, the same applies to changes in the legislative framework at both the national and the EU level.
Erste Lesung provides extensive monitoring 
in Germany and at the EU level, including:
National, regional 

and local press

Legislative and 

non-legislative processes

Political agendas

Events
---
What a year! And what moving costs…
After having spent a few months in an office-building in Brussels, Christian got a call from a friend telling him an 3-room office space with kitchen elevator a small garden would be available at Square de Meeûs for quite the same price. We had to, so we did. The Grand Opening with food and drinks over a speech of EP's Vice-President Rainer Wieland MEP was held in a damp night in September. A long process of construction, renovation, investment has come to an end, so far. 
---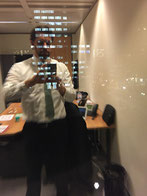 BRAND NEW BRUSSELS OFFICE
Brussels as EU capital is in the heart of Europe: Commission, Parliament and Council are the at the origin of any future policies. To serve our clients with an active network to Members of the European Parliament, EU-officials and representatives, we have opened a brand new office. Our EU-experts Clara Salarich-Ortega und Simon Reiser are now representing Erste Lesung just about a stone's throw away from the European Parliament.